TitleDotDat
TitleDotDat is a little tool I built a while ago that can be used to customize Costume Party's login screen. TitleDotDat is currently at version 0.5. I doubt I'll upload a new version for any reason other than a new pack coming out.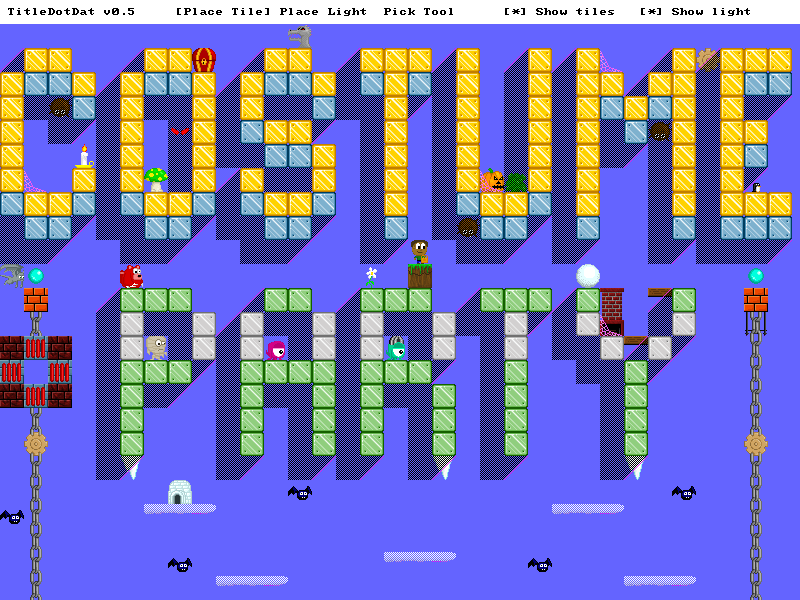 A word of warning: Costume Party will crash if any bullets or particle effects are displayed on the menu! No killing, dead trees, or costume collection is possible. It is, however, possible to place the kid and control him.
Click Place Tile and Place Light to switch between layers.
Click Pick Tool to select the current tile.
Click Show Tiles or Show Light to change what is displayed (at least one must be enabled at all times).
To install, extract titledotdat.zip (509.70 KB) into your Costume Party installation folder, and run TitleDotDat.exe.