JspEdit
JspEdit 2 is a tool for modifying JSP (Jamul Sprite) files, used in various Hamumu games to store monster, item, and interface graphics. The latest updates to Supreme (8.0, currently in beta state) support using custom JSP files for monsters and items in your world without the need for manual file replacement. JspEdit allows creating these JSP files from your own sprites or by modifying existing JSP files.
Note: a newer version of JspEdit is now included with HamSandwich.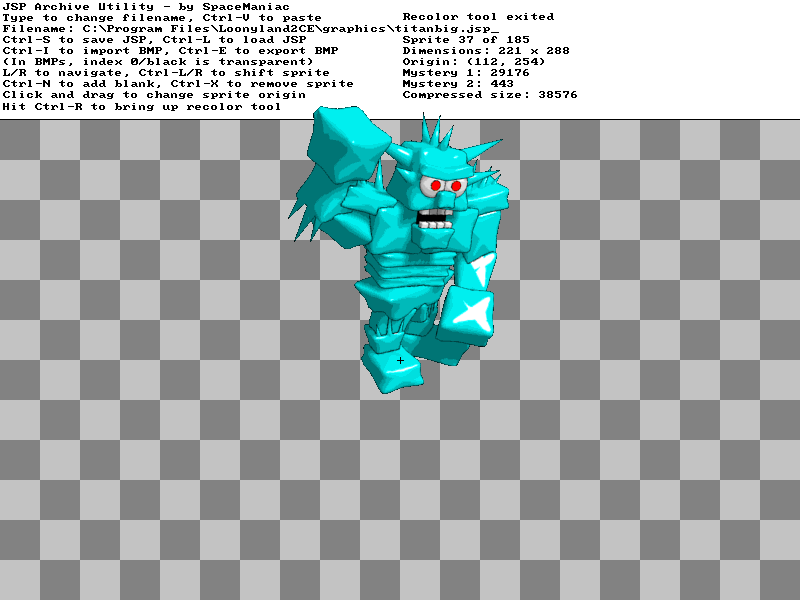 JspEdit boats a wide array of features for editing JSP files, including sprite import and export in many common image formats, sprite adding, removing, and reordering, origin modification, and complete compatability with all games that use JSP files. The download (zip, 798.21 KB) includes the program, a readme with important help information, and other required files. If desired, JspEdit can be set as the default program to open JSP files.
If you're curious about the JSP format, grab the source archive (zip, 14.57 KB). Feel free to learn from the code to JspEdit, but I'd prefer you not distribute it except by linking here.